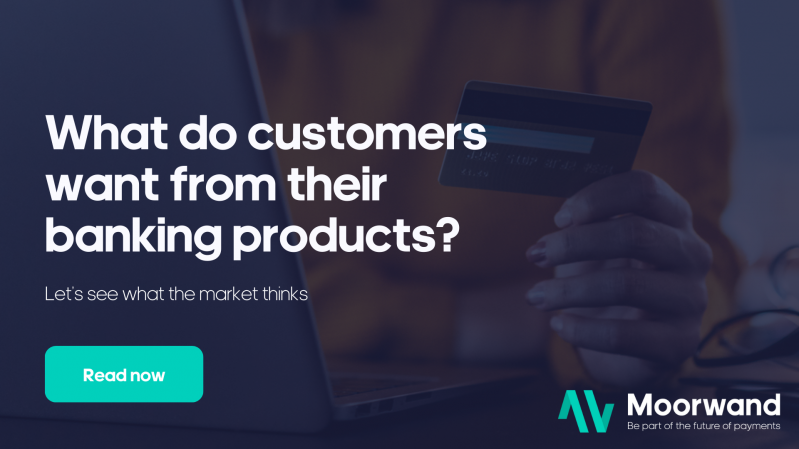 The UK is already a crowded market when it comes to banking. And it has been for some time now. An Accenture report from 2018 found new entrants accounted for an "eye-popping" 63% of companies operating in the UK's banking and payments industry. "It's a pretty saturated market as things stand, with some very big incumbents and already some fairly well-established challengers," a city adviser told FN London last February.
These well-established challengers' user bases only continued to creep up in size during the global pandemic last year. Digital-only bank account users in the UK now make up more than a quarter (27%) of British adults, according to 2020 Finder research. In other words, 14 million Brits own at least one bank account with a challenger. This year, a further 5.7 million Brits intend to open an account with a digital bank – edging the nation's usage to a third.
Such growth is mirrored in the US. Chime users went from eight to ten million last year. Acorn enjoyed a similar rise, from 6.2 million to eight million over 2020. As did Dave, from five to seven million.
As these climbing numbers continue to threaten incumbent monopolies, experts encourage traditional banks and card providers to play to their strengths. Last year, an EY report defined these as life-long asset management experience, and holding the right data for customer insights. "Most fintechs and Big Techs lack both," the big four consultancy says.
But regardless of their position in the market today, if any business wants to continue succeeding in this space, then they need to ascertain what it really is that customers want from the banking products of tomorrow. So, let's take a look at what the market has been saying recently.
Offer "real" value
As David Brear, 11:FS's CEO, told API Friends earlier this month, "the big secret is rather obvious: to get customers, you have to offer real value." But what is *real* value? It's a debate which is often reinvigorated every time a challenger brings out a new, paid-for improvement on their freemium model. Because if customers are going to pay for your products in a market where the free alternatives are already pretty decent, then they must be good.
Monzo Premium launched in July 2020. Despite skepticism from the industry, TechCrunch reports suggest for the first time in its history last month it hit £2 million in weekly revenue. That's five months after Monzo Premium hit the shelves. In total, the challenger now has 100,000 paying customers. But as Brear goes on to acknowledge, "offering real value in a world of endless options where your products are being constantly commoditised is not easy". It took Monzo numerous tries and iterations to get it right, but the effort paid off.
One solution suggested throughout the industry might be to look outward, rather than inward at what you already offer. Through partnerships, banking and payments providers can create additional functions and features to consumers that they may not be able to provide on their own. We've seen this with Barclays-backed Flux, which integrates digital receipts, or Minna Technologies – the Swedish fintech which helps the likes of Lloyds offer in-app subscription management. "Just like a shopping mall provides multiple offerings in one place, customers these days look for all financial services to be provided via a single platform," LoanTap's CEO, Satyam Kumar, tells Business World. So it begs the question, why create if you could integrate?
Do what they say on the tin
There is a danger of creating a gap between the marketing you invest in and the actual product functionality you offer. As Linda Zaikovska-Daukste, UXDA's co-founder, told Finextra back in 2019: "The approach of delivering a useless product in pretty packaging and advertising it all over social media no longer works. The minute a person tries the product, and it doesn't deliver up to expectations that are partially created by the marketing campaigns, everyone will learn about it if they decide to share this awful experience on social media."
For the third year in a row, Finder research shows that the convenience which comes with digital banking is the main reason for users – at least in the UK – opening an account. That means the slick image companies emulate in their marketing needs to follow right through into onboarding and continued usage. No matter the economic climate – even as unpredictable as a global pandemic.
After convenience, digital banks' 'better rates' are dubbed the second most popular reason for Brits opening an account (15%) with them. Closely followed by real-time notifications. It seems, above all, customers just want their bank accounts to deliver on what they promise them on the tin.
Be hyper-personalised
As banking consumers become ever-more tech savvy with payments options, expectations are increasingly shaped by smart, forward-thinking tech which anticipates customers' needs before they even feel them. As Finextra's Paige McNamee explains: "Banking should be personal, instant, relevant and seamless. Customers expect that nowadays."
That's why companies are taking a 'customised data' approach, rather than sitting on a 'one size fits all' mindset. As Salesforce research proves, 62% of consumers expect companies to adapt based on their actions or behaviors, so it shows businesses must listen to the data and requirements of the end user to constantly mould and evolve their product.
Moorwand's partner, Pannovate – a London-based fintech which provides digital products for the alternative payments and banking sectors – says its business customers are prioritising solutions which solve hyper-personalisation. "We are seeing businesses wanting to segment their end users and provide personalised user experiences," says Pavle Ljujic, CEO and founder of Pannovate. "That's why clients love our middleware solution, because it's agnostic. It allows them to integrate with right-fit partners, which suit their specialisation or target segment."
A customer service to match
As we said back in November: "The level of support that customers are able to access when they most need it will leave a mark that lasts long beyond the current crisis". This statement is backed up by Finder's latest research, which proves the second most popular reason why customers are hesitant to open accounts with digital banks or card providers is because they prefer having the option to speak to someone in person. Salesforce research conducted last year supports this too. It shows 80% of customers think the experience a company provides is just as important as the products or services it sells, meaning customer service needs to be a priority.
Alex Kreger, UXDA's CEO, puts it well in this Finextra article: "If customer-centricity is one of the cornerstones of the financial company's values and culture, then the drive to create a digital banking customer experience that would attract consumers like a magnet increases dramatically."
Part of getting the customer services part right is about mastering the omnichannel. Because customers want to have the same experience on every platform, be it interacting with a business on Instagram, Twitter, their website or their app. "[Consumers] don't want to be 'forced' to use a specific channel simply because it is easier for their bank or credit union," says the Financial Brand's Jim Marous.
Feel safe
Whilst security can often end up as an afterthought for both businesses and consumers, creating a sense of safety around your product is paramount. It seems to be an area where the potential is still largely untapped. Within the US alone, EY estimated last year that strengthening trust could help banks create an additional $11.3 trillion in assets.
This starts with the basics, like securing your customers' funds. Clients want to feel like the money they deposit is safe from fraudsters or issues. The majority of users have previously reported that they'd rather receive regular updates about security or enhanced protocols than be kept in the dark. By understanding the level of importance their provider puts on protecting user accounts helps people to feel comfortable if or when any suspicious behaviour occurs in the future.
Use of biometrics (fingerprint scanners, facial recognition, voice identification or eye scanners) are also on the rise and provide a safe and easy way for users to verify their identity when using their banking and payments products (whether that is logging in, purchasing something or authorising a transfer). Nikunj Gundaniya of Digipay.guru states that "biometric technology is being continuously worked on to provide even more secure solutions," and it will become the norm within digital payments as time goes on as customers experience it across more than just the banking landscape.
Have purpose beyond banking
These days, consumers care about more than just banking. As more incumbents' fossil fuel investments are brought under the microscope by mainstream media, and continents work towards sustainability goals, it's clear banking is no longer a service isolated from environmental concerns.
Chris Skinner calls it "purpose driven banking". Where fintechs don't have to just be profitable anymore, but also sustainable, in order to remain relevant to their users views on the world. They need to understand their individual impact on the environment, just like traditional banks are currently realising. Tandem is a good example of this. Gunning for profitability by the second half of this year through its lending services, the start-up has revamped its tech so these loans are green-friendly. Starling Bank is also on a mission to 'change banking for good' by partnering with forest protection company Trillion Trees so that every time a user refers a friend, Starling plants a tree.
The other side of "purpose driven banking" is around allowing users to attain financial wellness, meaning they are able to pay their debts, have savings, and feel positive about their financial health – now and in the future. As Accenture put it in a 2020 report, the key to ensuring financial wellness is about "putting customers first, even when it's not in the bank's immediate advantage." By continually analysing the changing financial situation and recommending actions will help brands be known as a ethically minded (over profit-led) company that advocates users take control of their finances. This will ultimately increase the life-time value of those customers through engagement, loyalty and share of wallet.
Let's recap
So what have we found out about what customers want from their banking products?
1. People don't want banking, they want a solution for their banking needs. In many instances, one provider can't create solutions to all of their user needs, therefore partnerships could be the option to add real value.
2. A product that fits with the marketing messaging. If users are going to make your product front of wallet, their first time using it must match up with what has been advertised.
3. A hyper-personalised experience that adapts based on their actions or behaviors.
4. A consistent level of customer service that suits the user and their requirements, across all their channels
5. Safe and secure banking with an upfront approach to communicating security protocols
6. Companies to care about more than just their profit. As people discover about their own impact on the world, they want to use businesses that have the same ethos as them.
With the market becoming more and more competitive, sometimes the product itself isn't all a customer cares about. People want to feel heard and as if their requirements are being taken into consideration when banking with a business, otherwise why would they switch? As Chris Skinner says "Digital banking start-ups have attracted millions of new customers and achieved enthusiastic customer advocacy by persuading these customers that—unlike their old bank—they have their best interests at heart", so make sure that is true!
Discover more insights from Moorwand by reading our other articles.
To find out more about Moorwand's Issuing (Bin Sponsorship), Digital Banking and Acquiring – head to our payment solutions page or get in touch.